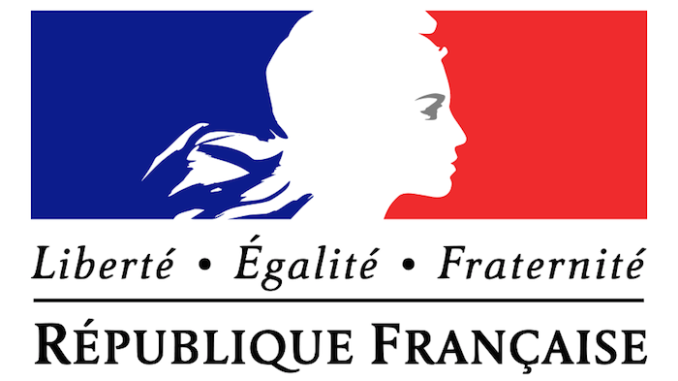 Các bạn xin visa Pháp nếu cần viết thư giải trình có thể lấy mẫu ở đây nhé. Hồi đó viết năm 2012 toàn dùng google dịch để viết thư :D.
Nguyen Hai Nam
Adress
Phone
Dear Sir/Madam.
My name is Nam Nguyen,
When I study at second year in university, I had taken the first trip of my travelling life. It was the trip of conquering Fansipan, the root top of Indochina, and the moment that I stand at the highest peak of the mountain, I was inspired to leave my footprint all over the world.
From now on, each year I have a plan to make a big trip to travel and discover the new places. One year later, I had a trip from the north to the south of Vietnam by motorbike for 26 days in 2010. Then, the most recent in the last summer, I spent 25 days go around Indochina by motorbike through in 3 countries: Laos, Thailand and Cambodia with total distance up to 5700km. It was really unforgettable experiences which I have ever felt in my life. At the end of that journey, when was in July 2011 I still learn by heart, it has been come to my mind to make a journey to Europe in the next year, 2012. That is the starting point and source of my dream to travel Europe in November 2012.
Twenty three years old, with only one year experience in work and salary rate only 7,500,000 VNĐ per month, I know that It's very hard for me to implement my intention – travel to Europe within one year preparation. Because of this reason so I have carefully calculated and save every VNĐ from my salary per month to help me to have enough financial to live and travel in Europe for 1 month. Each time of received salary from my company at the end of month I always give 5,000,000 VNĐ to my sister who help me store this money and send to saving – bank account . I have implemented saving plan like that from August 2011 and strictly follow until the present. From a part of my salary each month with clear objective, added with Tet' Holiday bonus, new year bonus, performance bonus from my company and especially the support from my parents, now I have a enough money for Euro's trip.
Besides the problem about money to live and travel in Europe for one month. It's difficult to find friend who have same objective to go with me in the trip. Because all my friends they all are working fulltime and it's hard to leave one month only to travel and spend money. With many people in Vietnam, It's very crazy when you waste your money like that . Until October of 2011, when I have a trip to north-west of Vietnam with my colleagues, I have told my older sister colleagues, miss Van and Mi about my intention to travel Europe. They were laughing so loud and think that I was joking, but when I slowly say more detail about plan to travel and dream to travel with them, all of them listen me carefully with interesting and radiant eyes. I know that, they are really want to go and make dream come true like me. And at the next month after that day, Ms. Mi and Ms. Van agree join with my team to travel Europe together. Five days later I have one more member, Ms. Thuy who is close friend from university with Ms. Van and Ms. Mi, she have only one simple reason that going to Paris and Europe is her long time dream. My team with four people is formed like that.
Each person in the team have task to learn and find information detail about place which have in the trip. The last Sunday of each month, we often meet in coffee shop to gather information and discuss our plan. Finally, by many time edited plan, until early of July 2012, a complete detail travel plan is formed and the longest time is in France. Why do I choose France to spend much time in my Europe trip? Because of three main reasons:
– The first reason, I love many French footballer with high and amazing technical in play football such as: Zidane, Henrry, Eric Cantona, Patrice Evra…etc when I was so young . And that love is growing up more and more day by day, It's change from love people to love France When I watch matches of France team on TV with my dad. I often said with him that : " I'll go to Paris to meet the idol of my heart someday".
– The second reason, I have a friend who is studying in Paris. He studied with me at national economics university and I usually chat with him via Skype program and he tell me much story about Paris and France. Each time chatting with him, I often require him turn webcam over the windows of his room so I can see the blue sky and landscape of Paris at 9.PM. Surprisingly, at that time It was bright blue sky with the sun is still high above. It was so beautiful and strange for me. Via each time like that, I can see a little Paris and I loved Paris without noticing. Moreover, He taken many pictures in Paris when he travelled around France and after that he share these on his face book. By his face book, I have a chance to watch many landscape, place, museum, park… in Paris and famous castles in France from summer to winter, from spring to Autumn. And surely, If I travel to France in Oct, My friend can become a free tour guide to help me visit and introduce about Paris and France . This is the main reason that I have chosen Paris is the longest destination in my dream journey.
– The third reason, I love autumn in Europe and especially Autumn in France. I have ever watched many photos on the internet about leaves of the trees in the Garden of famous castle in France such as: Chambord in Blois, Chenonceaux in Tours or Versailles Palace …I think that it's wonderful if I was there and taken the colorful autumn pictures by my camera. And I sure that it would be no need to edit, these photos will also beautiful like the picturesque. It's one of reason in my travel plan, many place is castle and palace in France.
Concluding, travelling to Europe and arrived in Paris is really big dream with me. I am looking forward to hear the answer from you soon to help my dream come true.
Best regards,
Nam Nguyen
Thêm 3 mẫu thư khác của 3 người chị đi cùng minh các bạn xem ở dưới.
https://drive.google.com/file/d/1cg90cbCXfMuyKE2D0lw6zmXG0ksWPjUZ/view?usp=sharing